You're New?
"Of all the churches, in all the towns, in all the world, you walk into ours…" ( & we're really happy you did! )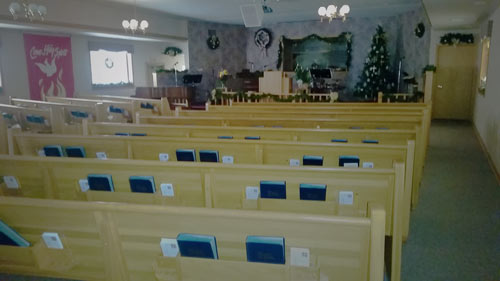 The first step taken through the doors of a new church shouldn't be intimidating. We're a warm & inviting Baptist Church dedicated to reaching out in God's love & declaring the gospel to the unsaved throughout the world. We're located in north part of the Wichita and it's a great community to live and grow.

If you're new to Wichita entirely, welcome home. You might notice we're big on reminding everyone else how awesome our home town is. As of 2015 our population was 644,610 Wichitonians strong. Before this turns into a book report, feel free to check out the details here.
Here's a handful of questions newcomers ask us regularly
Does Pleasant Valley Baptist Church have a preferred type of bible?
There's no "official" bible amongst members. The official bible of the American Baptist Church is the New International Version, or NIV for shorthand. Use whichever version you feel comfortable with.
Is there an unofficial dress code? In other words, should I dress up?
Absolutely not. We say our dress code is yes, you have to be dressed.
Does pleasant Valley Baptist Church offer child care services?
Absolutely! Pleasant Valley has a nursery available for children ages birth – 3 years old. We encourage children of older ages to feel included during service.
Are there lights in the parking lot?
All of our church grounds are well-lit and safe.